Wall Crack Repair
Wall cracks can be a serious problem with basements, threatening the structural integrity of your home. With Musick House Leveling we offer wall crack repair services that will solidify your basement wall and seal all potential water leaks. We serve an approximated 100 mile radius of St. Louis including all minor towns and cities. As a certified basement and foundation repair specialist, we offer the systems, products, and services needed to accommodate every aspect wall crack repair.
The Causes of Basement Wall Cracks
Basement walls are susceptible to decreased strength due to its' position being submersed underground. With a combination of climate conditions, soil conditions, and landscape, the causes of wall cracks vary depending on each situation. In most cases if the climate you're living in is mostly wet and damp, soil and water build up along the basement wall will start to build pressure. This pressure then becomes too massive to hold the wall in tact and cracks will begin to form. In this scenario cracks are usually vertical and will need to be thoroughly investigated by our contractors. If the vertical crack is caused by shifting/settling in the foundation we will need a different approach.
Some homes are built on a slope and can naturally form 'pooling' along the concrete of your home. Water will then seep downward along the walls of your basement and build massive amounts of pressure. Without a sufficient yard drain system to mitigate rain water homes will often experience this issue over time.
The Solution: Rhino Carbon Fiber®
There are two options that we offer for wall crack repair; carbon fibers and crack injection. If you are having water coming through your crack an injectable crack repair is the way to go. Both services can be used for the same project. The crack injection would be installed first and then carbon fiber can be applied on top to add more strength. Both products used are manufactured by Rhino Carbon Fiber® company.
Crack Injections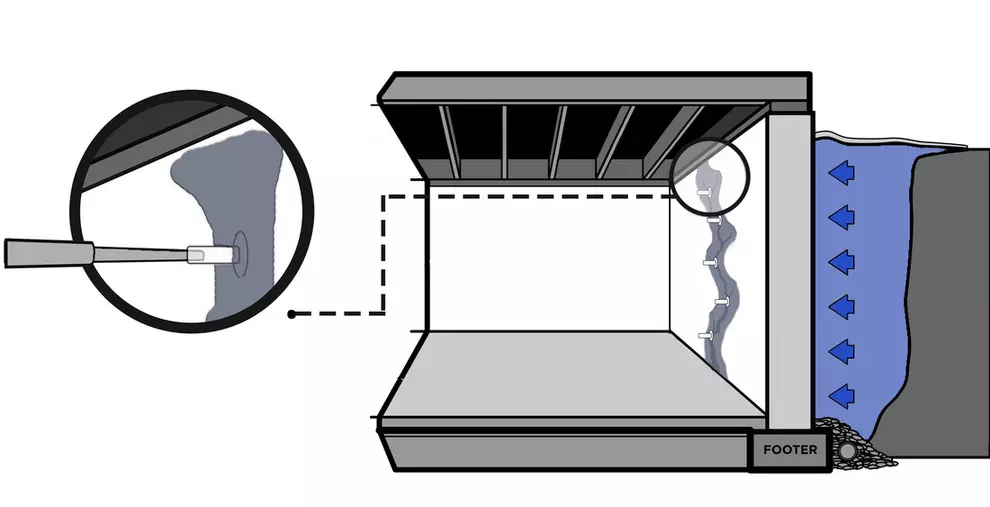 The concrete foundation cracks need to be fixed with crack injection. Typically, nonstructural cracks are repaired with crack injection materials. If the crack is nonstructural and merely leaking, many contractors install a simple polyurethane to stop the leak and fill the crack. However, if the poured wall is cracked it will most likely crack again. There is usually something causing the crack and weakening the wall. Because this epoxy will fill the crack, strengthen the wall, and stop the leak all at once, it's the best solution for dealing with wall cracks. If the crack is moving it needs to be filled with an epoxy- period. Epoxy bonds to the concrete inside the cracks and creates a rigid, solid repair. It literally makes the crack bond to the wall again as if the crack was never there. It makes the wall actually stronger than it was before. In addition to epoxy crack injection, some cracks that move (open and close) also need carbon fiber staples. The carbon fiber staples can stop the structural crack from moving.
Carbon Fibers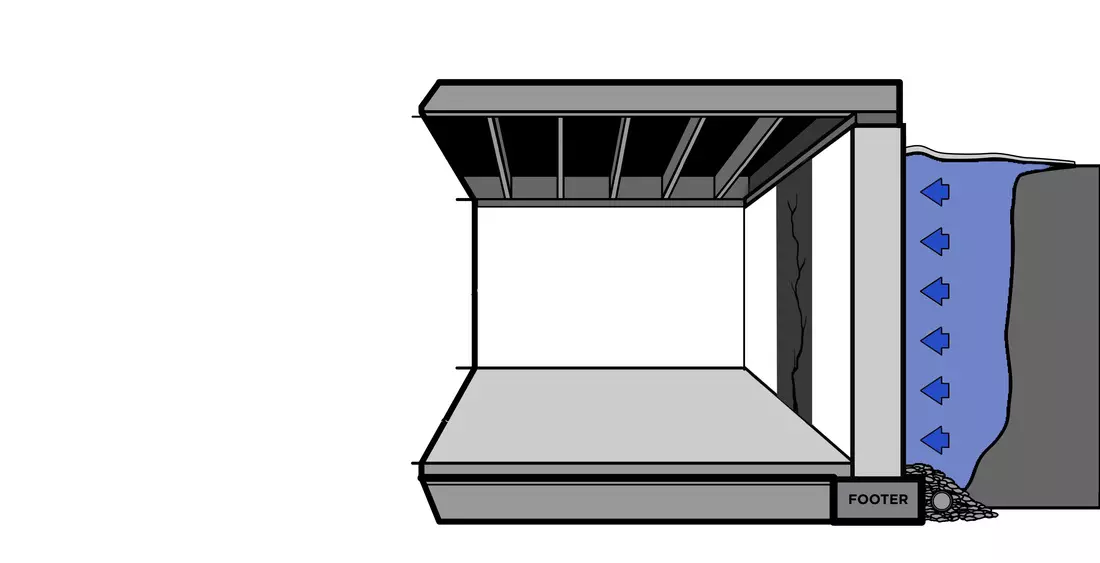 To further solidify the basement wall we then apply our carbon fibers for added wall support. Not only is the epoxy creating a strong bind within the crack, out carbon fibers will further enhance the durability while holding the structure in tact. Carbon fibers have expanded rapidly in the industry exceeding other systems such as wall anchors and steel I-beams which have been traditionally most used to correct basement walls.
Once our carbon fiber wall strips are finished being installed you will never need to worry about basement wall problems. Carbon fiber strips are manufactured to withstand metric tons of pressure thus being the most supportive system in the industry for wall crack repair.
For more information or to schedule an appointment regarding wall crack repair, please contact Musick House Leveling today!
House Leveled in CentraliaCentralia, IL
Ina - CentraliaCentralia, IL 62801